Monitoring Equipment Rentals - Weather Stations & Water Level / Quality
Rent a Weather Station - We rent the WeatherHawk and other climate monitoring systems.
It is sometimes convenient to have the option to rent monitoring equipment to complete a temporary or short term project. We are always trying to add additional types of equipment to our list of available rentals. Right now we can rent systems to monitor & record water level and we can rent a complete weather station. We can also rent individual dataloggers, enclosures and power systems. If you have a specific need and do not see it here please contact us and we may be able to create a rental package that will meet your needs.
---
Water Level & Quality Recording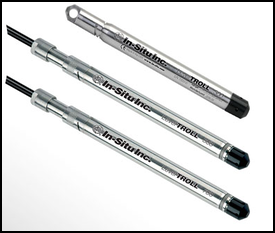 We sell and rent the In-situ line of monitoring equipment. There are quite a few options to choose from for monitoring water level in surface or ground water applications. In-Situ products provide accurate results and reliable operation even in harsh conditions. In-Situ has water monitoring systems in over 70 countries. Download the brochure by selecting below.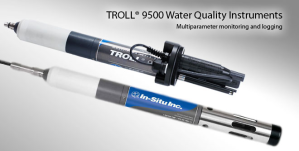 We can also rent the TROLL9500 Water Quality Monitoring Systems. You will find information in the brochure on these products as well. Please be aware that it will require a minimum of 1 week to arrange for your rental so please plan ahead.
Rental fees start the day after the items ship and the rental fee ends the day previous to when we receive the equipment back at the rental facility. Please be sure to read the rental agreement in the brochure.
---
Weather Station Rental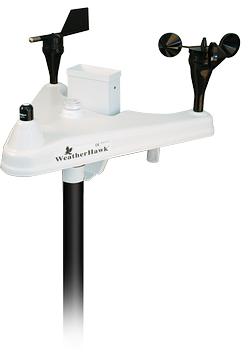 The WeatherHawk is a wireless weather station with 916 MHz spread spectrum radios for communication up to 1/2 mile LOS (line of sight) to a host computer. WeatherHawk 916 weather stations are pre-configured with sensors to measure:
wind speed
wind direction
air temperature
relative humidity
barometric pressure
solar radiation
rainfall
The software enables display of sensor information, data collection and communication over radio link.
We have a rental minimum of 1 week. The station can be rented with or without a tripod. The WeatherHawk can be mounted to the top of a mast/pole.
Rental fees begin the day after the station ships and the fee period ends the day before we receive the equipment back to our facility.
Rental Fees are as Follows:
Weekly WeatherHawk Rental Fee - $225 (7 days)
Monthly WeatherHawk Rental Fee - $800 (30 days)
Weekly Radio Base Station Rental - $25 (this is not required, data can be collected through RS232 direct connect)
Weekly 6 ft. Tripod Rental - $45
The WeatherHawk is also available for purchase. We may have a rental station available for sale, contact us if you are interested.